Since the beginning of this year, after the break at the fairs forced by Covid-19, the companies of Barcelona Packaging Hub are once again taking part in the main fairs of the sector around the world; Hispack, which will be held at Gran Via exhibition centre of Fira Barcelona from 24th until 27th May.
At the Hispack trade fair you will be able to meet the Hub's associated companies, all of them at the forefront of their speciality and in continuous technological evolution.
On this occasion, the Hub's partners will be grouped together in a preferential area, facing the EAST entrance, Hall 3, stands E105 – E106 – E109 – E110 – E113 – E114 – E119 – E120.
They will have a common decoration identifying them as members of the Barcelona Packaging Hub.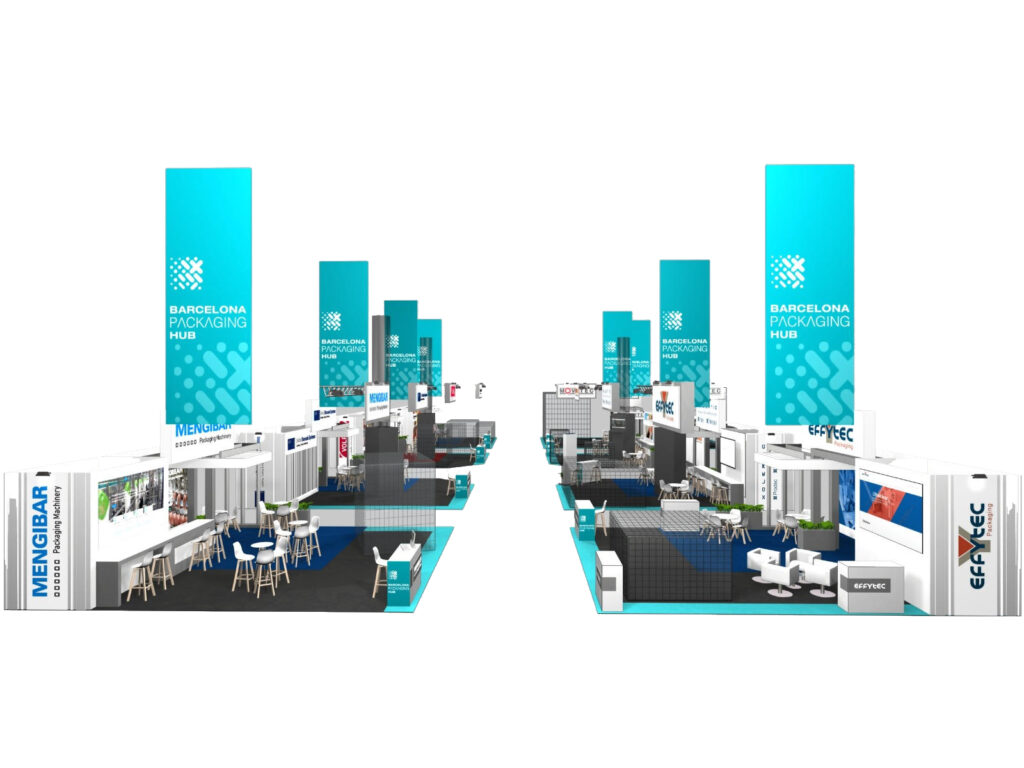 On Thursday 26th May, Barcelona Packaging Hub will hold the official presentation of the entity with suppliers,partners and customers, together with the current associates: Effytec, Embalex, INVPack, Jorpack, Mengibar, Movitec, Synchropack, United Barcode Systems, Volpak and Xolertic, as well as the vision and commitment of the Hub.
For the General Manager of Barcelona Packaging Hub, Lucas Palma: "this is a novelty compared to how we have been presenting ourselves at trade fairs until now. We want to show unity and willingness to cooperate in order to develop global packaging projects, with the latest innovations and with all the guarantees from consolidated companies in the sector, thus following the philosophy that promoted the birth of the Hub".